The Guardian è il primo quotidiano venduto con involucro biodegradabile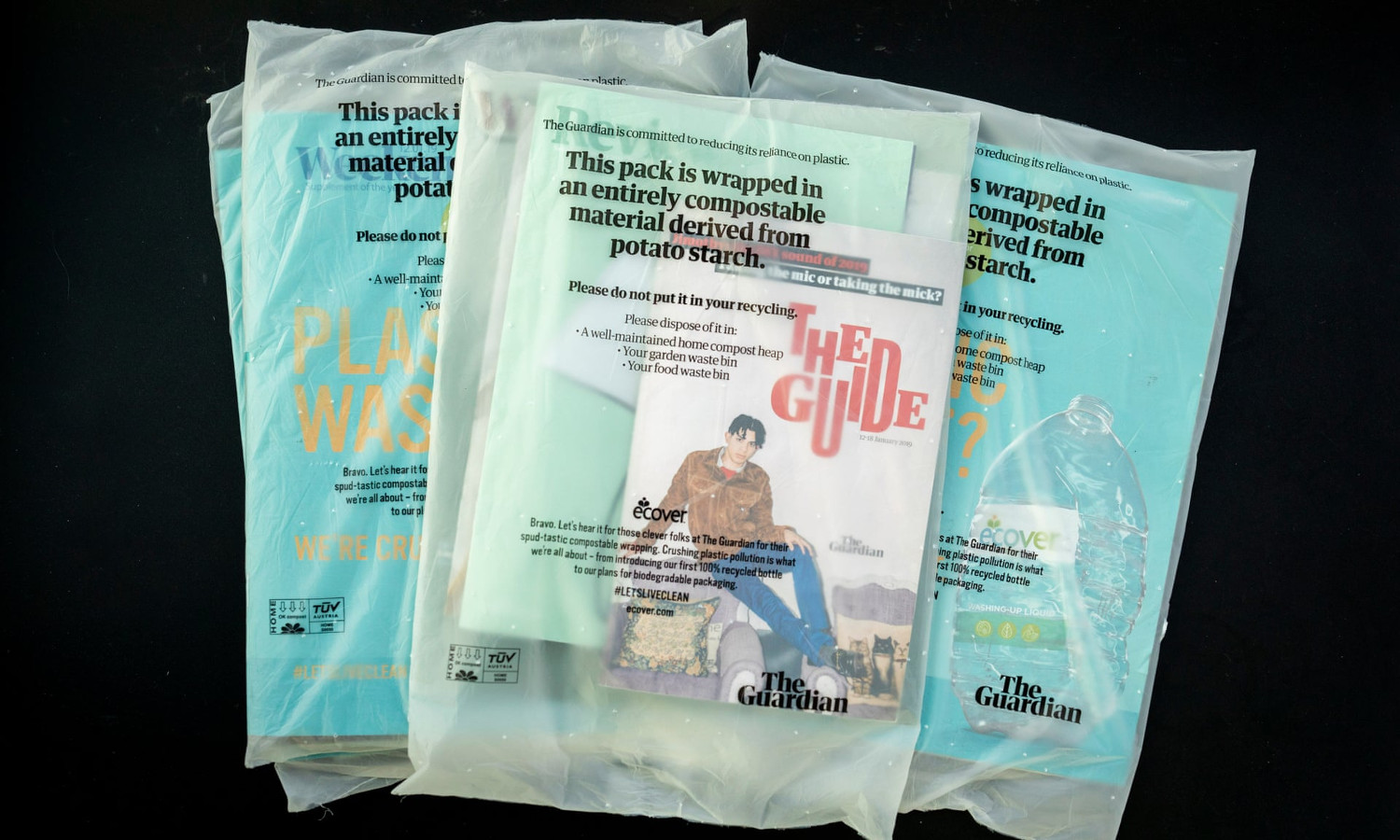 Venerdì 11 gennaio 2019 The Guardian, uno dei principali quotidiani britannici, ha annunciato che la sua edizione del sabato, che oltre al giornale veicola quattro allegati tematici, sarà per la prima volta contenuta in un involucro totalmente biodegradabile. Il tradizionale involucro di polietilene è quindi sostituito da uno prodotto dall'amido delle patate, 100% biodegradabile e senza OGM, che i lettori sono invitati a compostare o utilizzare per il bidoncino dell'umido. La decisione, che comporta un incremento dei costi operativi, è stata presa in risposta alla crescente richiesta dei lettori di adeguare le attività del giornale a una sensibilità ambientale sempre più diffusa nella società.
Le prime edizioni vendute nel nuovo involucro ecologico sono quelle di Londra e delle aree di Kent, Essex, Hertfordshire, Norfolk e Suffolk. Nei mesi a venire anche tutte le altre edizioni si adegueranno al nuovo involucro biodegradabile.
È un altro importante segno che ai ben noti vantaggi concreti della cellofanatura (protezione, durata, branding, convenienza), che Addressvitt utilizza sulla gran parte degli oltre 30 milioni di pezzi postalizzati ogni anno, si aggiunge quello dell'ecologicità. Oggi Addressvitt offre ai suoi clienti soluzioni già testate e omologate che danno un concreto aiuto per la natura e al tempo stesso sostengono l'immagine dei marchi che le utilizzano.